These lollipop spiders are a simple and delicious craft that your kids will love to make for Halloween!  They're also an amazing decoration idea on a Halloween food table!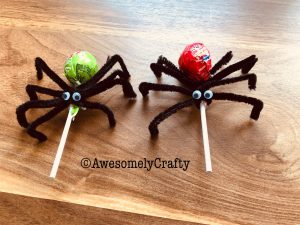 YOU WILL NEED:
A round lollipop
2 black pipe cleaners
2 googly eyes
Glue
Take the 2 black pipe cleaners and cut them in half in order to have 4 smaller pipe cleaners.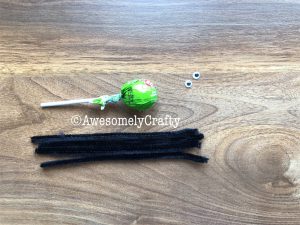 Place the lollipop on top of the pipe cleaners, try to place the lollipop in the middle. 
Then you're going to take one pipe cleaner and loop it around the lollipop.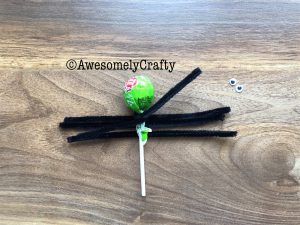 Repeat same step with the 3 other pipe cleaners. Don't worry if the length of the pipe cleaners aren't all equal.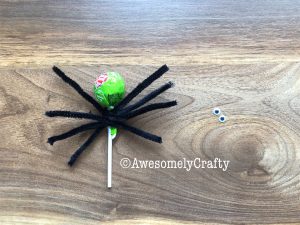 Bend the end of each pipe cleaner to shape them into little legs.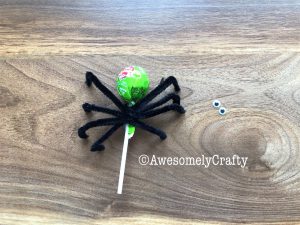 Glue the googly eyes on the front of the spider's body (the front of the pipe cleaners).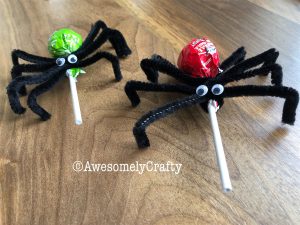 Your spider is done! ENJOY! 
Make sure to follow us for more awesome crafts