or follow the directions below.
YOU WILL NEED:
Purple, green, orange and black paper
Glue
Googly eyes
Black marker
Scissors
Cut a circle out of the green paper for the witch's face.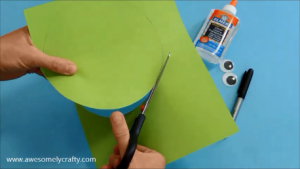 Draw your child's hand on the orange paper and cut 4 out for the witch's hair.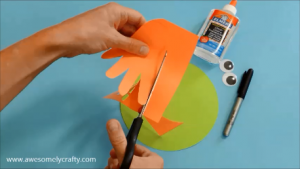 Cut a hat out of the black paper as well as a rectangle out of the purple paper for the witch's hat.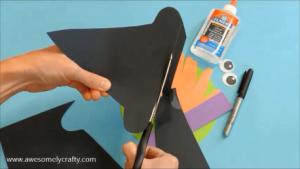 Glue the purple ribbon on the hat. 
Glue 2 hand prints on each side and the hat on top of the witch's face.
Glue on both googly eyes and draw the mouth and nose with the black marker. 
YOUR CRAFT IS DONE!!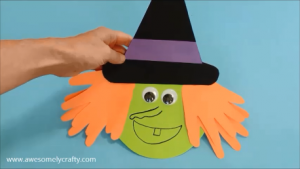 Make sure to follow us for more awesome crafts