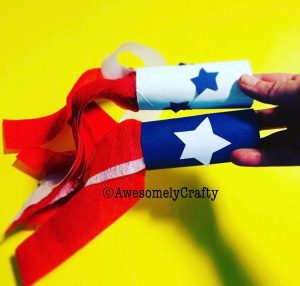 or follow the directions below. 
YOU WILL NEED:
Empty toilet paper tube
Red and white crepe paper streamers
Blue and white paint
Paint brushes
White cardstock paper for the stars (you can also use blue cardstock paper to make blue stars)
Scissors
Glue
Paint the toilet paper tube using the blue paint and let it dry. You can also make another one using white paint.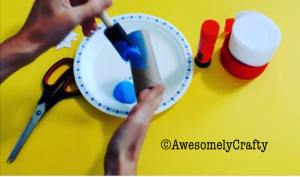 Cut pieces of the white and red streamers that are about 8 inches long. You will need to cut 3 pieces of red and 3 pieces of white.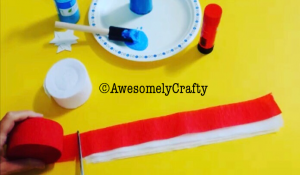 Apply glue at the end of each streamer and glue them on the inside of one end of the toilet paper tube.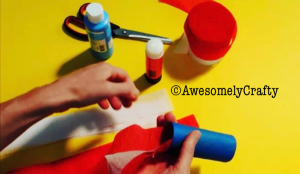 Cut out stars in your white cardstock paper and glue them on the toilet paper tube. 
YOUR CRAFT IS DONE! Hold the toilet paper tube a bit away from your mouth and blow. 
Make sure to follow us for more awesome crafts