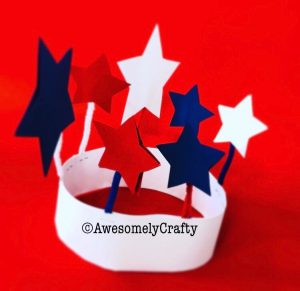 or follow the directions below. 
YOU WILL NEED:
Red, white and blue cardstock paper
Red, white and blue pipe cleaners
Stapler
Scissors
Glue
Fold white cardstock paper in half and cut it. Fold each half in half again and staple them together to make a circle.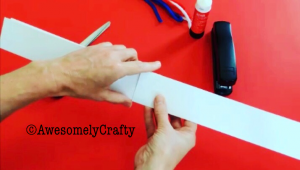 Cut stars out of the blue, red and white cardstock paper. You will need at least 2 of each to be able to glue them together.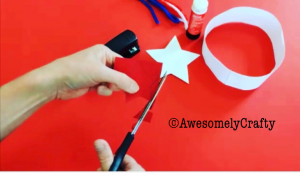 Glue 2 stars together with the pipe cleaner in the middle.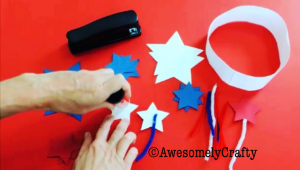 Staple each pipe cleaner with the star on top to the white headband.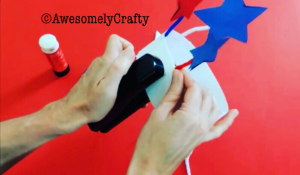 YOUR CRAFT IS DONE! Happy Fourth of July! 
Make sure to follow us for more awesome crafts