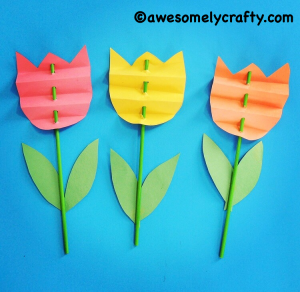 or follow the step by step instructions below. 
YOU WILL NEED:
Colorful cardstock paper
Green cardstock paper
Green treat sticks (you can also use paper straws)
Scissors
Glue
A hole punch if you have one
Draw a tulip shape on a piece of colored cardstock paper and cut it out. The tulip should be longer then normal that way when you fold it accordion style it will be the right size.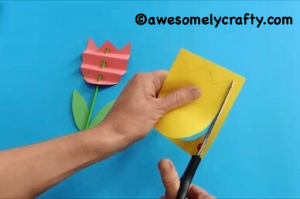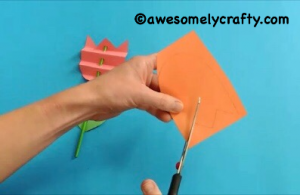 Trace leaves in the green cardstock paper and cut them out. 
Fold the tulip shape you just cut out accordion style. Once the tulip is folded you can either punch a hole in the middle using a hole punch or simply scissors if you don't have a hole punch.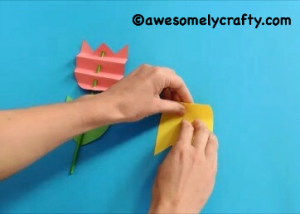 Insert the green treat stick (you can purchase them at Michael's)  or green paper straw through the holes.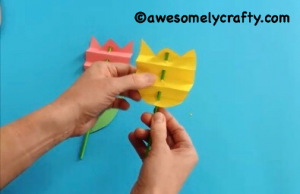 Glue 2 paper leaves on each green treat stick or paper straw. 
YOU CRAFT IS DONE!!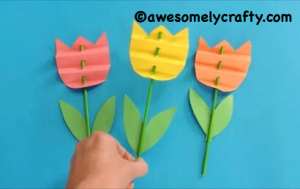 Make sure to follow us for more awesome crafts