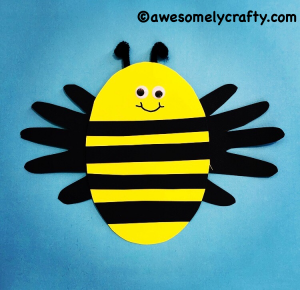 or follow the step by step instructions below. 
YOU WILL NEED:
Yellow cardstock paper
Black cardstock paper
Black pipe cleaner
Googly eyes
Black marker
Glue
Scissors
Cut out an oval in the yellow cardstock paper. 
Cut out 4 or 5 strips in the black cardstock paper, length and width can vary depending on the size of the yellow oval.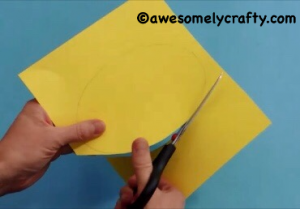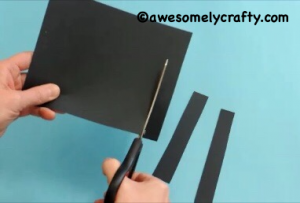 Trace your child's hand on the black cardstock paper and cut it out. Repeat in order to have 2 hands for the wings.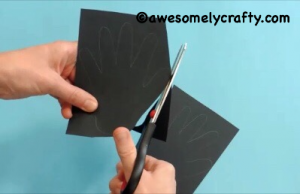 Glue the black strips onto the yellow oval in order to make stripes. 
The strips will overlap on each end so when you are done glueing the strips, you can cut the extra off each side.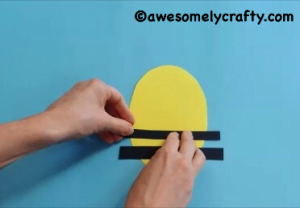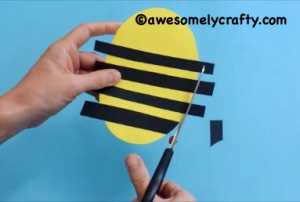 Glue both handprints on the back for the wings. 
Turn the bee around and glue on the googly eyes and draw the mouth.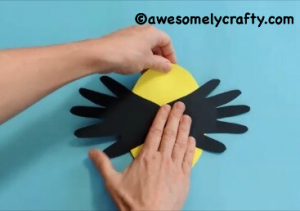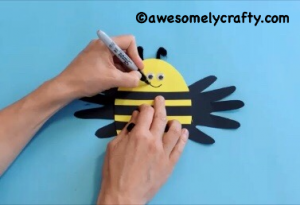 YOUR CRAFT IS DONE!!
Make sure to follow us for more awesome crafts