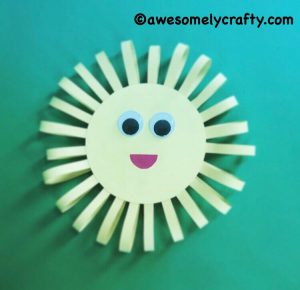 or follow the step by step instructions below. 
YOU WILL NEED:
Yellow cardstock paper
Red cardstock paper
Googly eyes
Scissors
Glue
Start by cutting a circle in the yellow cardstock paper. Then cut strips in the yellow paper. Length and width of the strips may vary depending on the size of your circle. We used 24 strips of paper but you can use more or less depending on the size of the sun that you wish to make. Cut out a small circle in the red paper for the mouth.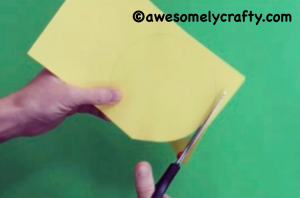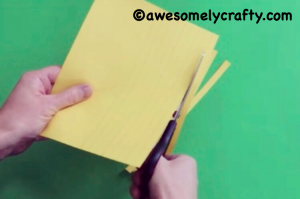 Make a paper loop by glueing the ends of the paper strips together.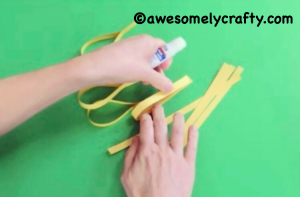 Glue the paper loops one by one on one side of the circle.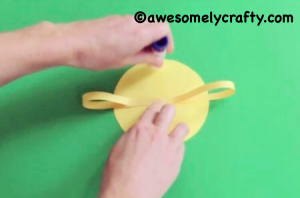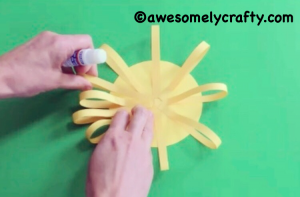 Once you have glued on all of the paper loops, turn the circle around and glue on the googly eyes and the mouth. 
YOUR CRAFT IS DONE!!
Make sure to follow us for more awesome crafts