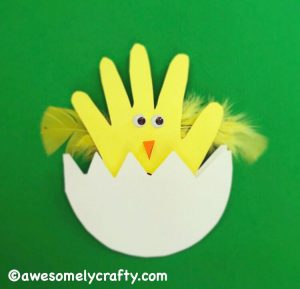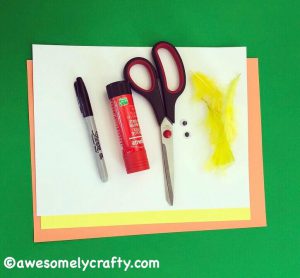 YOU WILL NEED:
Orange, yellow and white cardstock paper
Yellow feathers
Googly eyes
Scissors
Glue
Black marker
Trace your child's on the yellow cardstock paper and cut it out. 
Fold the white cardstock paper in two and cut out a cracked egg. 
Open the egg and glue the yellow handprint in it.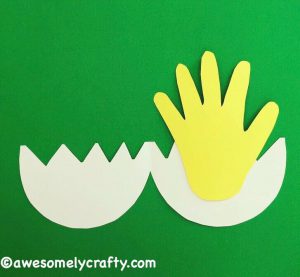 Glue on the chick's eyes and nose. 
Turn the egg around and glue the yellow feathers on the back of the hand. 
Open the egg and write a message in the card. 
HAPPY EASTER! 
Make sure to follow us for more awesome crafts