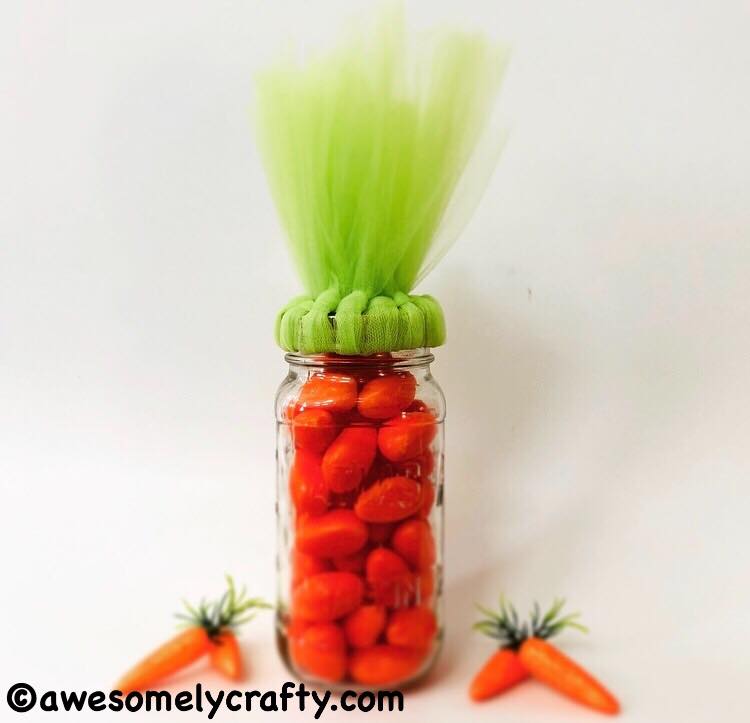 WHAT YOU WILL NEED:
A large mason jar
Green tulle
Orange candy, I used orange Easter eggs but you can also use gumballs, jelly beans, etc..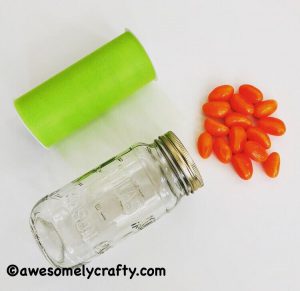 Cut the tulle in strips of approximately 8 inches long.
Tie each strip of tulle on the mason jar lid so that whole lid is covered in green.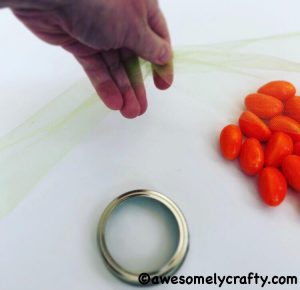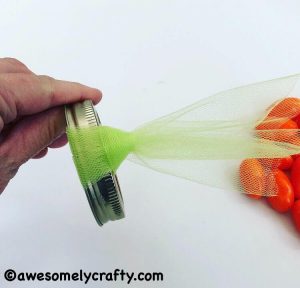 Fill the mason jar with orange candy or Easter eggs.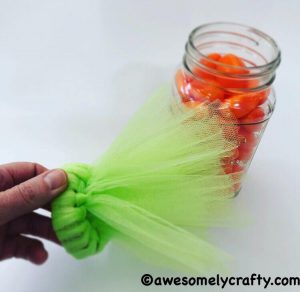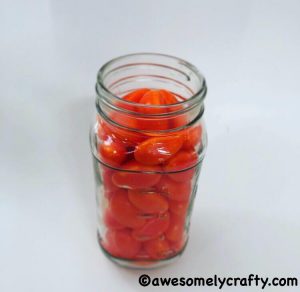 Screw the lid on the mason jar and enjoy!!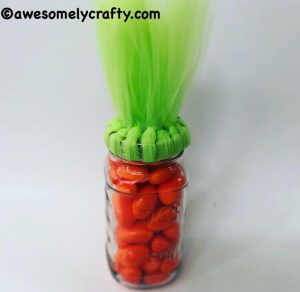 Make sure to follow us for more awesome crafts