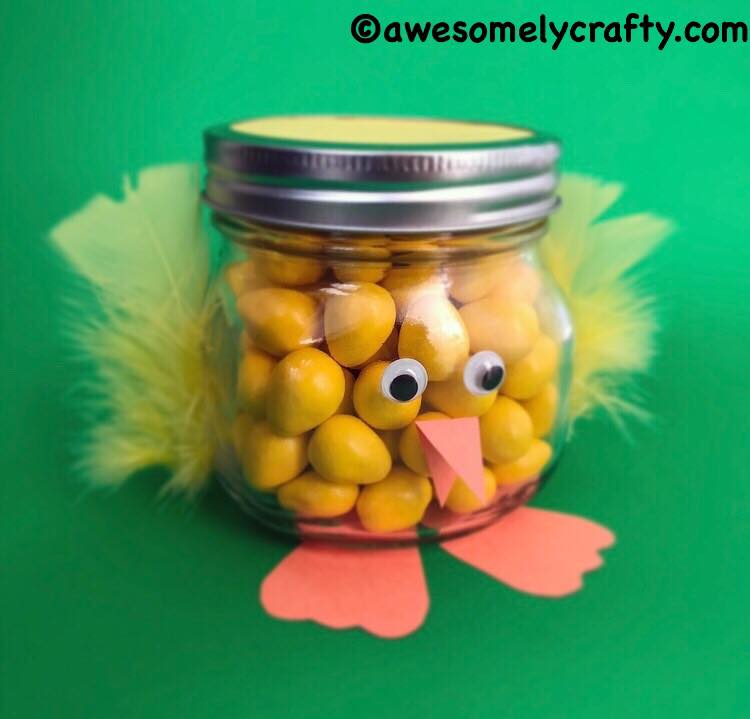 To make this mason jar Easter chick, you will need:
a small mason jar
yellow and orange cardstock paper
yellow candy (I used yellow Reese's egg but you can also use Cadbury mini eggs, M&M's, etc..)
yellow feather
2 googly eyes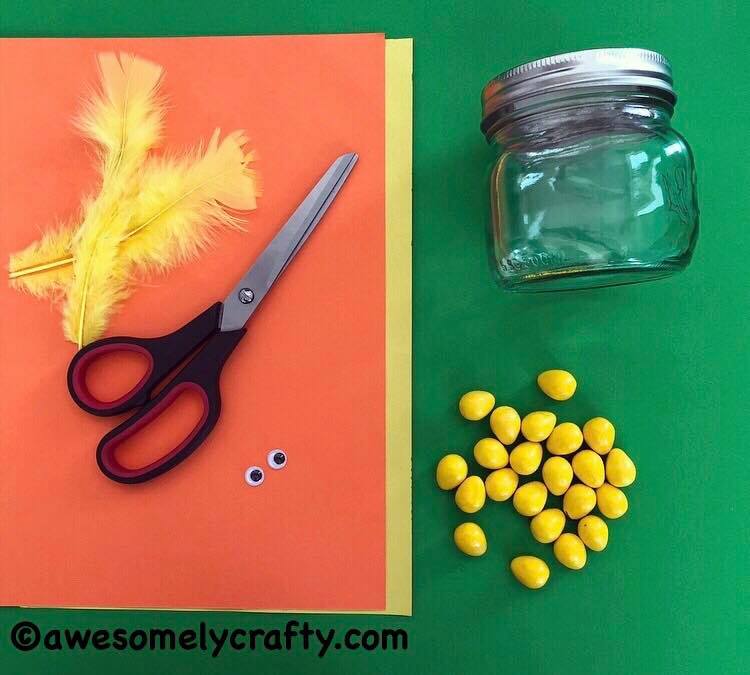 Fill the mason jar with yellow candy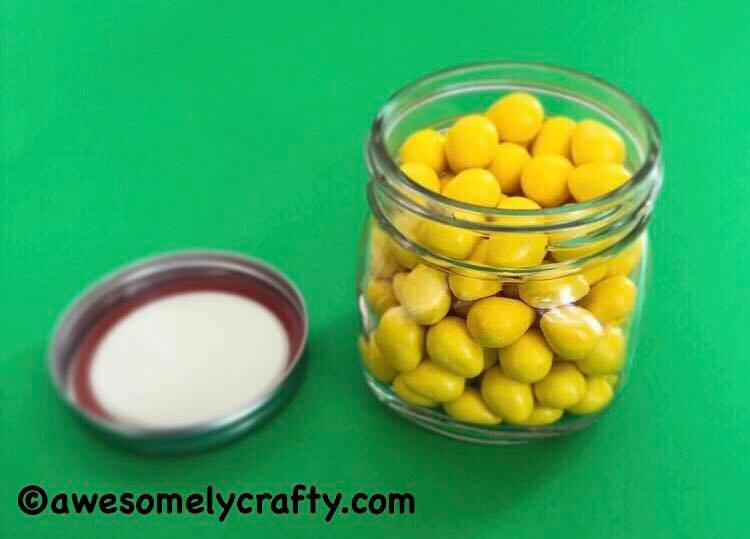 Trace the lid on the yellow cardstock paper and cut it out. Place it inside the lid and screw on the lid.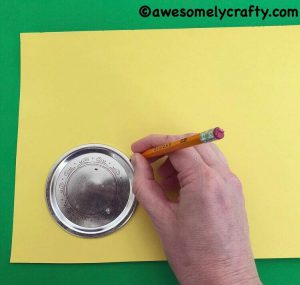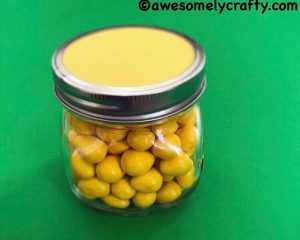 Cut out the chicks feet and nose in the orange cardstock paper. 
Glue on the feet, nose and eyes.
I used a glue gun but you can also use regular glue.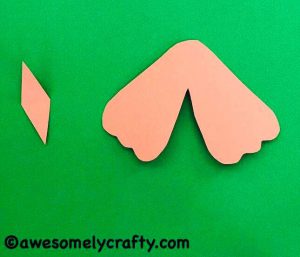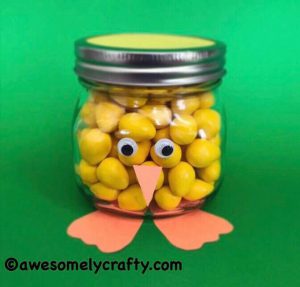 Glue on the yellow feathers.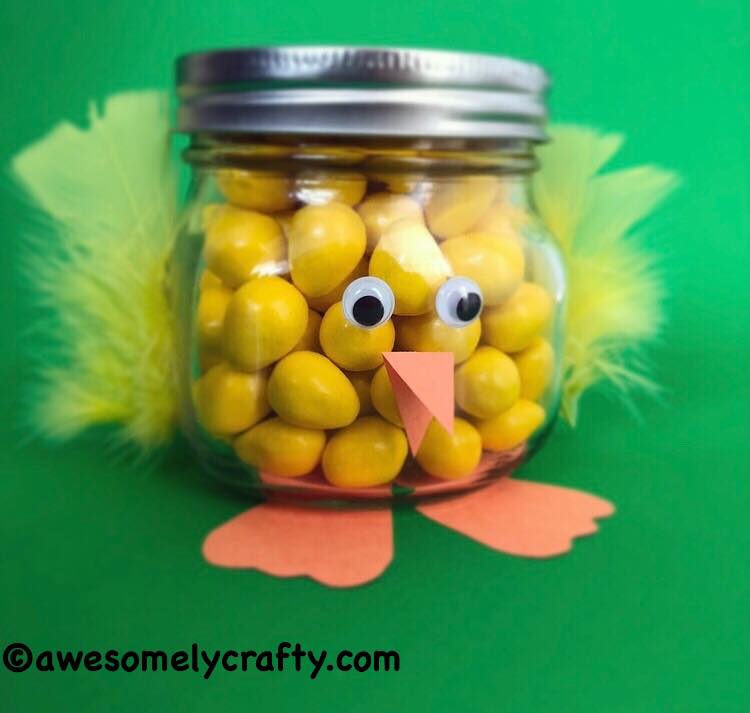 Make sure to follow us for more awesome crafts