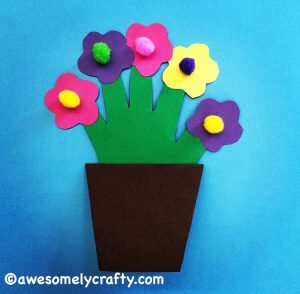 WHAT YOU WILL NEED:
Brown and green cardstock paper
Colorful cardstock paper
5 pompoms
Glue
Scissors
Mother's Day poem (see template)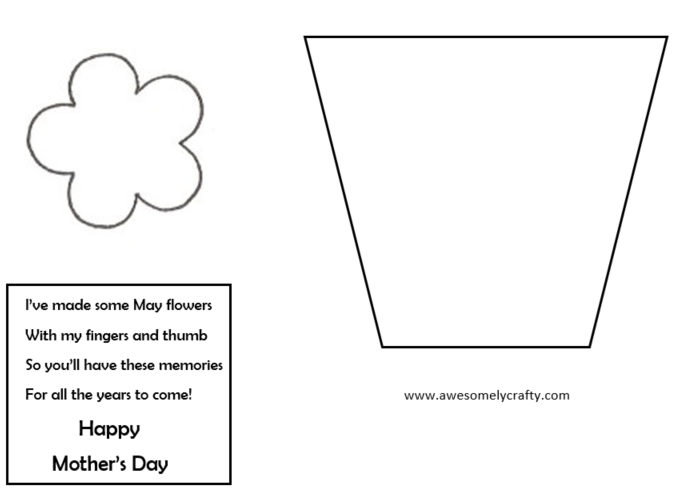 Fold the brown cardstock paper in half, trace the flower pot using the template and cut it out. 
Trace your child's hand on the green cardstock and cut it out. 
Cut out 5 petals using different color cardstock.
Glue the green hand on the back on the flower pot. 
Glue the Mother's Day poem in side the flower pot (you can put a picture instead).
Glue a petal on each finger and then glue on the pompoms. 
Make sure to follow us for more awesome crafts