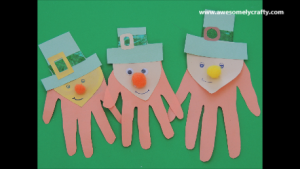 or follow the directions below.
YOU WILL NEED:
Green paper
Orange paper
Beige paper
Green ribbon
Googly eyes
A pompom
Scissors
Glue
Black marker or pen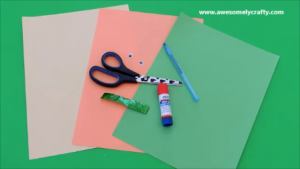 Cut out your child's handprint on the orange paper for the beard, a hat in the green paper and a triangular form in the beige paper for the face.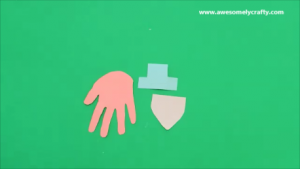 Glue the face on the beard (handprint) and the hat on top of the face. Glue the green ribbon for the belt of the hat. Cut off excessive ribbon on each side of the hat.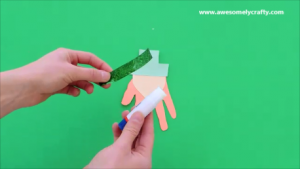 Cut a yellow square out of the beige paper and cut out the middle. This will make the buckle of the hat. Glue it on the belt of the hat.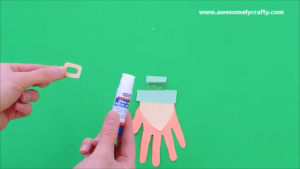 Glue on the googly eyes and the pompom for the nose and draw the mouth with a marker. You can also draw the eyes and nose if you want.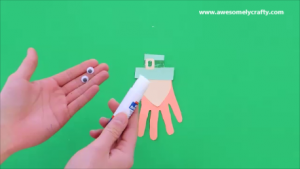 YOUR CRAFT IS DONE!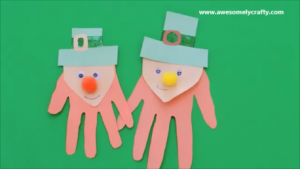 Make sure to follow us for more awesome crafts