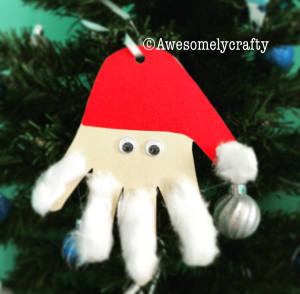 or follow the directions below.
YOU WILL NEED:
Beige cardstock paper
Red self adhesive paper (you can also just use red cardstock paper)
Googly eyes
Cotton balls
Scissors
Glue
Hole puncher
White ribbon
Trace your child's hand on the beige cardstock paper and cut it out.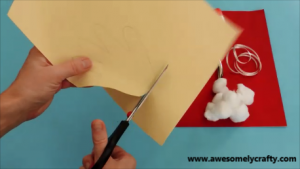 Trace the palm and thumb of the handprint on the back of the red self adhesive paper for Santa's hat!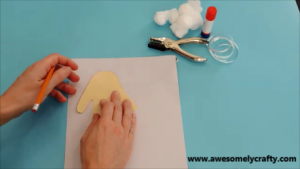 Stick the red adhesive on the palm and thumb of the hand . If you used red cardstock paper, you can simply glue it on.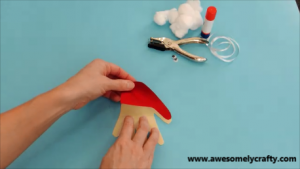 Glue on the googly eyes.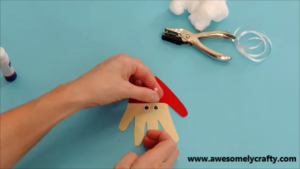 Glue cotton on the fingers of the handprint for Santa's beard and at the brim of the hat!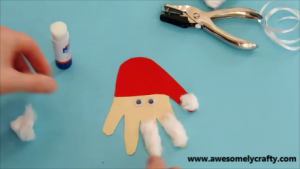 Punch a hole on the top of the hat.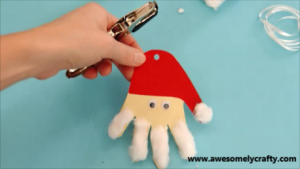 Make sure to follow us for more awesome crafts