or follow the directions below.
YOU WILL NEED:
Two shades of green paper
Paper plate
Red ribbon
Red pompoms
Glue
Scissors
Cut out middle of the paper plate.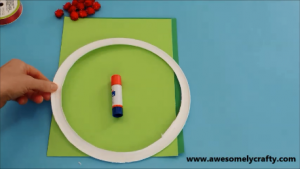 Trace your child's hand on green paper and cut out 5 hands in the darker shade of green and 10 hands in the lighter shade of green.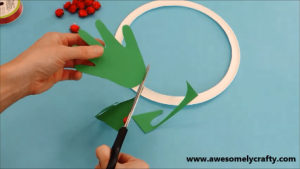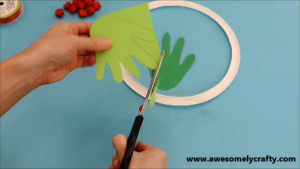 Glue the hand prints on the paper plate. You need to alternate 2 light green handprints and 1 darker green handprint.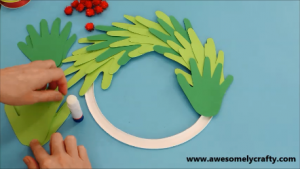 Glue the red pompoms on the darker handprints.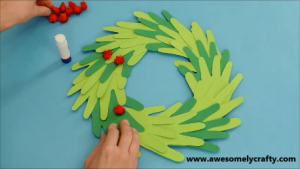 Tie the red ribbon to back of the paper plate.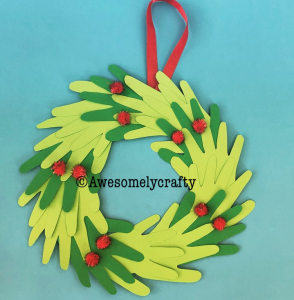 Make sure to follow us for more awesome crafts