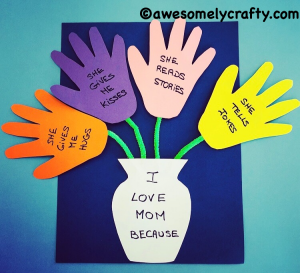 or follow the step by step instructions below. 
YOU WILL NEED:
Colorful cardstock paper
Green pipe cleaner
Scissors
Glue
Black marker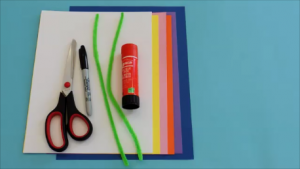 Cut out the vase in the white cardstock paper and glue it on the blue cardstock paper. 
Cut the green pipe cleaners in 4 equal pieces and glue them to the top of the vase.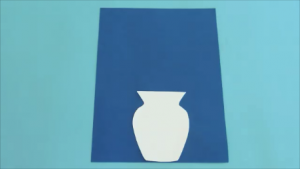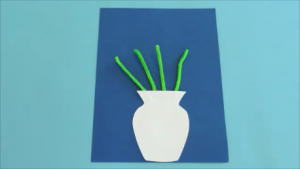 Trace your child's hand in 4 different colors of cardstock paper and cut them out. 
Glue them on the end of the pipe cleaners.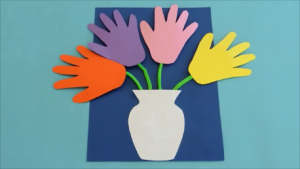 Write "I LOVE MOM BECAUSE" on the vase. 
Write nice messages on the handprints. 
Make sure to follow us for more awesome crafts