This paper caterpillar craft is easy and fun to make with young children.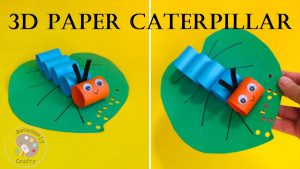 You can either follow the instructions below or watch the tutorial on our YouTube channel.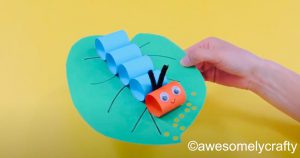 YOU WILL NEED: 
Glue
Scissors
Hole punch
Tape
Black marker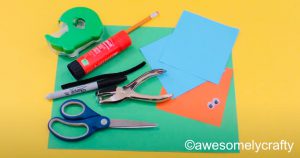 Cut out a leaf shape in the green cardstock paper.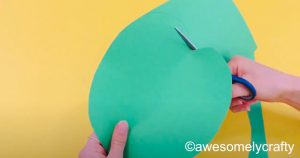 Cut 1 strip in the orange cardstock paper and 4 strips in the blue cardstock paper for the body and head of the caterpillar.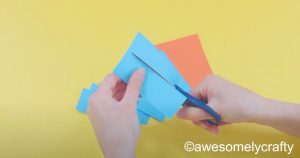 Draw the midrib and lamina of the leaf with a black marker.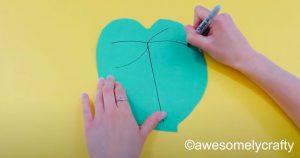 Put glue on one end of the orange strip and glue with the other end making a loop. Do the same with the blue strips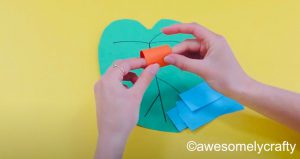 Glue the loops on the leaf, starting with the orange loop for the head.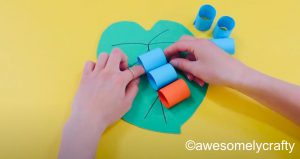 Take your black pipe cleaner, fold it in half and tape it behind the head of the caterpillar for the antennas.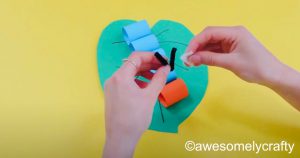 Glue the googly eyes and draw the mouth of the caterpillar.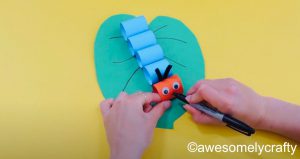 Take the hole punch and punch hole in the front of the leaf.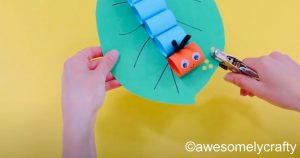 Make sure to follow us for more awesome crafts