This Father's Day card is a must for little ones who are obsessed with dinosaurs!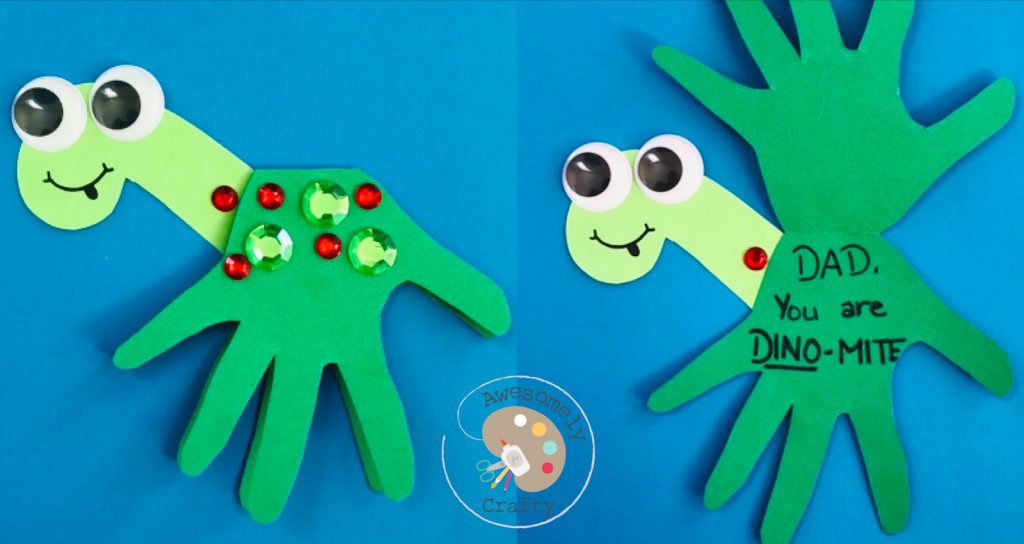 It's a fun craft and really easy to make!
You can either follow the instructions below or watch the tutorial on our YouTube channel.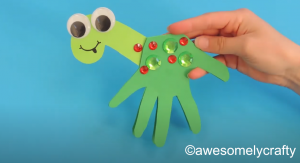 YOU WILL NEED:
Start by folding the darker shade of green cardstock paper in half and then trace your child's hand.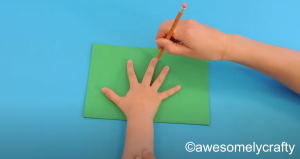 Cut out your child's hand print for the body of the dinosaur.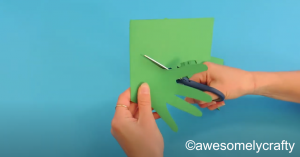 Cut out the head of the dinosaur in the lighter shade of the green cardstock paper.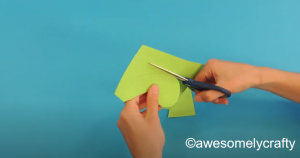 Glue the head and the body of the dinosaur together.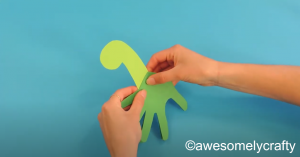 Glue the googly eyes on the top of the head and draw the mouth of the dinosaur.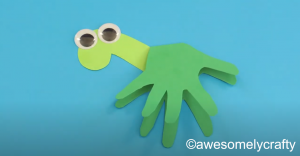 Glue the gems on the body of the dinosaur for decoration. If you don't have any gems, you can simply draw or color on the dinosaur. 
Open the card and write : "DAD, you are DINO-MITE"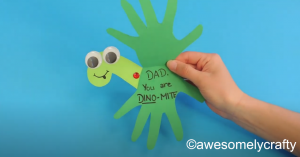 Your craft is DONE! 
Make sure to follow us for more awesome crafts