This handprint sun craft is a fun way for your kids to create a sun for the summer months.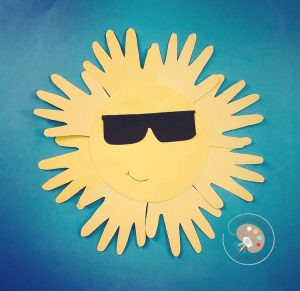 or follow the directions below.
YOU WILL NEED:
Yellow paper
Black paper
Scissors
Glue
Black marker
Cut out a circle in the yellow paper.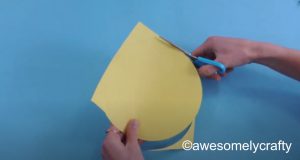 Trace your child's hand on yellow paper and cut out 8 of them.
Glue them all around the sun.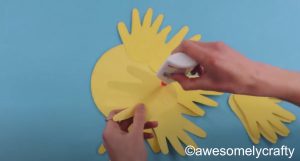 Turn your craft around. Cut out the sunglasses in the black paper and glue them on the sun.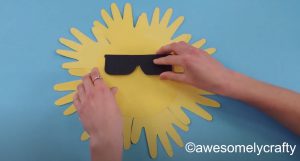 Take a black marker and draw the mouth.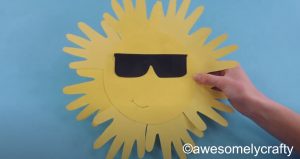 Make sure to follow us for more awesome crafts