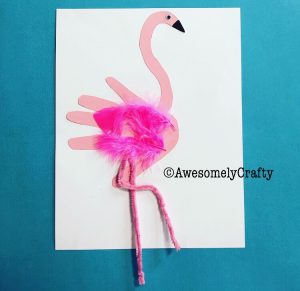 or follow the directions below. 
YOU WILL NEED:
Pink and white cardstock paper
Pink feathers
Pink pipe cleaner
Black marker
Small googly eye
Scissors
Glue
Trace your child's hand on the pink cardstock paper.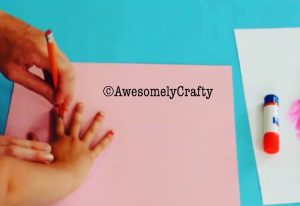 Cut out the hand print. 
Trace the head and neck of the flamingo on the rest of the pink cardstock paper and cut it out.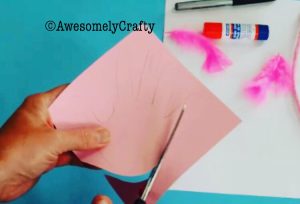 Using the black marker, color the beak.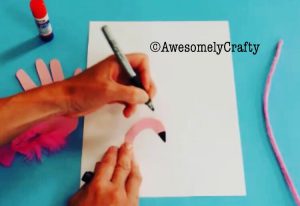 Glue the head and the body of the flamingo on the white paper.
Then glue the pipe cleaner for the legs.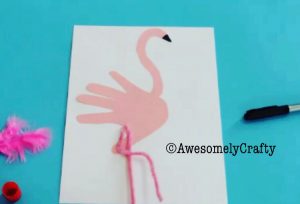 Glue the pink feathers on the body of the flamingo.
Glue the googly eye.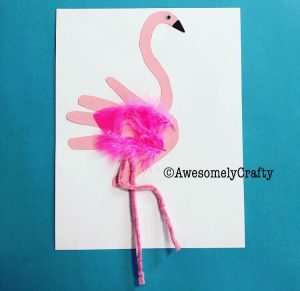 Make sure to follow us for more awesome crafts