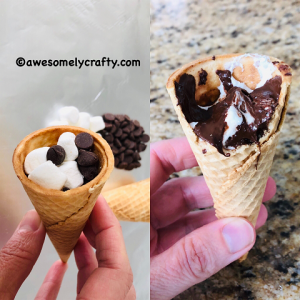 Summer and camping season have finally arrived and kids are sure to love this S'Mores Campfire Cone treats! But don't be fooled by the name, they can also be baked on a grill or even in the oven! 
or follow the directions below. 
YOU WILL NEED:
Waffle cones
Chocolate chip cookies
Mini marshmallows
Foil paper
Fill the cone with chocolate chips and marshmallows. You can also add mini Reese's Peanut Butter Cups, caramel, strawberries, blueberries, etc…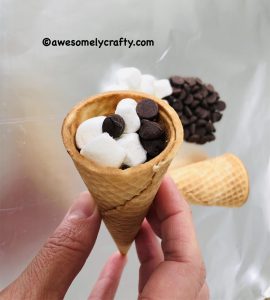 Wrap the cone in foil paper. You can either heat over a campfire for 3-5 minutes, bake in the oven at 350 degrees for 5 to 8 minutes or place on a heated grill for 5 to 10 minutes.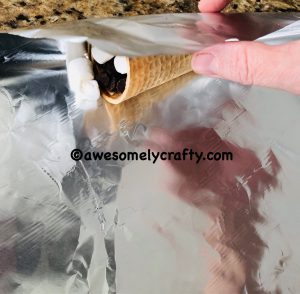 ENJOY!!!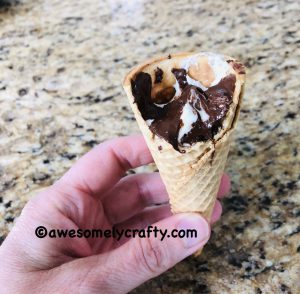 Make sure to follow us for more awesome crafts