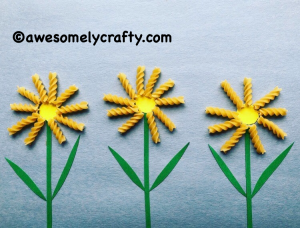 This is a great spring or summer craft for kids to make with Fusilli pasta. 
YOU WILL NEED:
Blue paper
Yellow paper
Green paper
Fusilli pasta
Scissors
Glue
Cut out the stem and leaves in the green cardstock paper. 
Cut out the carpel in the yellow cardstock paper.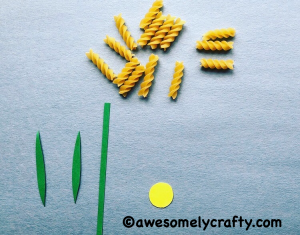 Glue the leaves and carpel on the blue paper.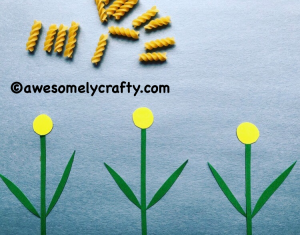 Glue the Fusilli pasta around the yellow carpel for the petals.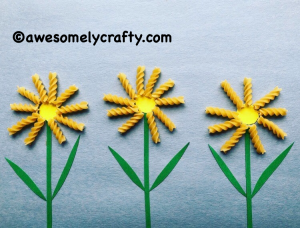 Make sure to follow us for more awesome crafts