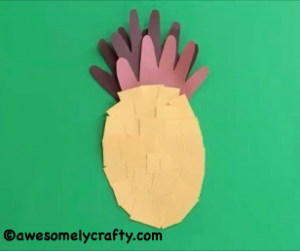 or follow the directions below. 
YOU WILL NEED:
White cardstock paper
Yellow paper
2 shades of brown cardstock paper
Scissors
Glue
Cut out an oval in the white cardstock paper.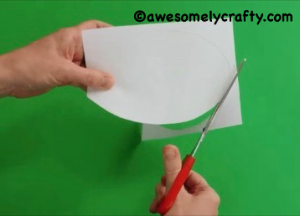 Trace your child's hand on both brown colored paper and cut 3 out.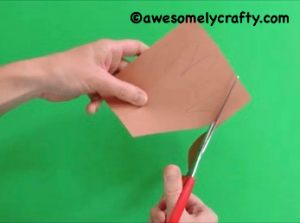 Cut small squares in the yellow paper.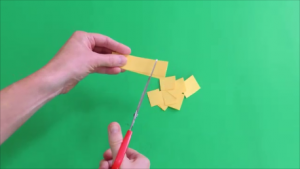 Glue the handprints on the top of the oval to make the crown of the pineapple.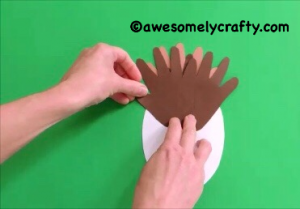 Glue the yellow squares one by one to make the scaly skin.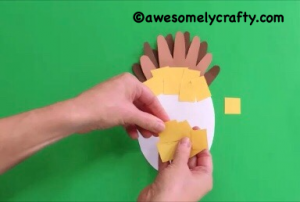 YOUR CRAFT IS DONE! 
Make sure to follow us for more awesome crafts